Ruvubu National Park Burundi: (Budget Wildlife Safaris in Burundi?)
Ruvubu National Park Burundi offers amazing Wildlife Safaris to all travelers in Burundi on self drive car rental in Burundi. Burundi's Ruvubu National Park is the Best Wildlife Safari Destination in Burundi.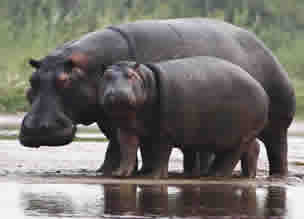 After Rusizi National Park  Ruvubu National Park is Burundi's largest National Park covering an area of 508 square kilometres (196 sq mi) bordering the provinces of Ruyigi, Karuzi, Muyinga and Cankuzo. The Park was named after the Ruvubu River which flows through the length of the Park.
Various wildlife animals inhabit the Park and these include; hippopatamus, Nile crocodile, Cape buffalo, waterbuck, numerous duiker species, five primate species, including olive baboon, vervet monkey, red colobus monkey, blue monkey, and Senegal bushbaby and bird species i.e 200 have been recorded.
The Park is prominently known to offer remarkable Wildlife Safaris to all travelers visiting Burundi to enjoy Game Drives as they transfer from one track to another watching wildlife wandering around their natural habitat.
Contact an expert at info@4x4burundi.com to transfer you to explore the Park with friends and family so as to enjoy Wildlife Safaris in Burundi.
When to Visit the Park
The Park can be visited any time around the year by all kinds of travelers although the best time to visit the Park is during the dry and short rain season when the grasses are short and photography is clear. Transfer to the Park to experience remarkable Wildlife Safaris in Burundi with friends and family.
How to Get to the Park
By Road
The Park can be accessed by use of both Road and Air depending on the preferences of the travelers. The Road transport varies from one traveler to another but if you are travelling from Entebbe International Airport Uganda you drive for 10 hours and 30 minutes to the Park where as from Bujumbura City, you take 4 hours and 2 minute s to the Park.
By Air
By Air you transfer from your country of origin to drop on Bujumbura International Airport where you leave from to the Park.
Things to do in the Park
Wildlife Watching
Bird Watching
Nature Walks