Rusizi National Park Burundi: (Budget Wildlife Safaris in Burundi?)
Rusizi National Park Burundi offers budget Wildlife Safaris to all travelers on Self Drive Car Rental in Burundi. Burundi's Rusizi National Park is your Best Safari Destination in Burundi.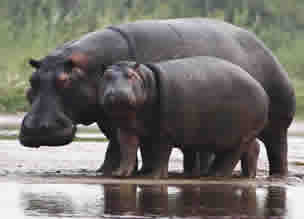 Rusizi National Park is one of Burundi's prominent National Pars and Safari Destinations due to the numbers of travelers that transfer to visit the Park for holiday Tour. The is located close to the Rusizi River about 15 kilometers North of Bujumbura City and inhabits various wildlife animals i.e Hippopotamuses, Sitatungas, Gustave, a Nile crocodile found in River Rusizi.
The Park is divided into two sections that are separated by the Bujumbura-Uvira road with the largest part lying on the Eastern Bank of River Rusizi. The flood plain is 2 kilometers in width and 45 kilometers in length with Acacia Trees, Grassland, Shrubs.
Just like Ruvubu National Park, the Park is a prominent Wildlife Safari Destination in Burundi to all travelers looking to experience remarkable Wildlife Tours.
Contact an expert at info@4x4burundi.com to transfer you to explore the Park with friends and family so as to enjoy Wildlife Safari Tours in Burundi.
When to Visit the Park
The Park can be visited any time of the year although we advise travelers to transfer to the Park during the dry or short rain season since during this time photography is clear, grasses are shorter and the tracks are navigable. Contact Us to advise and inform you on the Best time to travel to explore the park.
How to Get to the Park
The Park can be accessed by use of both Road and Air transport depending on the preferences of the travelers visiting Burundi. By road you travel using a 4×4 Fleet to take you to the Park where as By Air, you fly from your hone Airport to Bujumbura International Airport and here the guide picks you up to drive you to the Park.
Things to do in the Park
Wildlife watching
Bird Watching
Boat Cruises