4×4 Uganda Car Rental & Self Drive: (Budget Self Drive Car Hire Uganda?)
4×4 Uganda Car Rental & Self Drive, Rent A Car in Uganda on Self Drive as you explore safari destinations. 4×4 Uganda Car Rental & Self Drive is the Best Car Rental Option to use in Uganda.
Uganda is a very remarkable Safari Destination to adventure on holiday Tour with friends and family.
The Country has numerous Safari Destinations with different attractions that range from Mountain Gorillas in Bwindi Forest National Park & Mgahinga National Park, Wildlife Safaris in Murchison Falls National Park, Lake Mburo National Park, Queen Elizabeth National Park, kidepo National Park and Chimpanzee Tracking in Kibale Forest National Park, Budongo Forest and Kyambura gorge.
4×4 Uganda Car Rental, Budget 4×4 Car rentals and Self Drive in Uganda
Why not enjoy your Holiday Adventure by booking a 4×4 Car Fleet with 4×4 Burundi to explore the various destinations in style.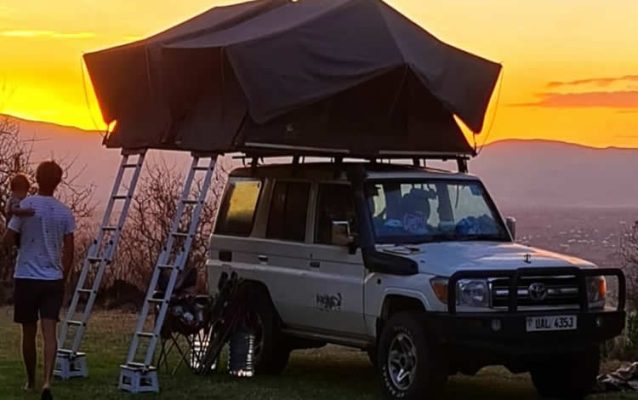 4×4 Uganda Car Rental offers reliable, effective, efficient and cheap 4×4 Car Fleets to all kinds of travellers from all over the globe.
Our 4×4 Car Fleets are well maintained with all the necessary requirements to transfer you to the safari Destinations of your choice with Friends and Family in Uganda.
You can as well go on Self Drive in Uganda so as to explore Uganda at your pace with friends.
This option offers you the ability to choose where you can go anytime as well as the freedom to sleep anywhere around Uganda during your holiday vacation.
4×4 Burundi has got you covered on your Uganda Safari Tour as you go Self driving in a 4×4 Car Fleet, Car Hire with a Driver and Camping Gear and all sorts of 4×4 Car Rental Requirements on Holiday Vacation Tour.
We offer Airport & Hotel Pick Ups and Drop Offs so, Don't hesitate to call us to draft and offer you our reliable Car Rental Services for remarkable Safari Tours in Uganda.
Extended Safari Land Cruiser

Extended Safari Land Cruiser is a perfect 4×4 Burundi Car Rental to take you to any destination in Burundi.
Why Book Your Car rental With Us in Uganda
We offer affordable Safaris to all kinds of travelers interested in Safari Adventures in Burundi and neighboring countries.
We are available 24/7 to offer you various services i.e Bookings of the required documents, hotels, as well as offer help in times of emergencies.
We are experts in personal, tailor made travel and we custom design your safari adventure to suit your travel needs to any destination you prefer.
We organize and offer you the Best Safari Tours to the Destinations of your choice in Burundi, Uganda, Rwanda, Kenya and Tanzania.