4×4 Tanzania Car Rental: (Budget Self Drive Car Hire Tanzania? 2023)
4×4 Tanzania Car Rental is your ideal Car Rental option to Serengeti National Park, Lake Manyara National Park. On your 4×4 Tanzania Car Rental you can go on Self Drive as a Solo Traveler or with friends and family for the Best.
Tanzania has got lots to offer regarding Tourism due to the various Safaris Destinations/ National parks situated at every corner of the country i.e Serengeti National park, Lake Manyara National park, Ngorongoro Conservation Area and the prominent Mountain Kilimanjaro National Park.
4×4 Burundi offers you amazing 4×4 car Rental Services with fleets that range from Rav4s, Land Cruisers, Roof Top Tented Land Cruisers and Mini Vans and these are given depending on the tastes and preferences of the travelers in Tanzania.
These are comfortable, reliable, affordable, effective and efficient to offer you amazing Safari Adventures while exploring the vast Savannah Tanzania.
Short Term Car Rental in Tanzania
Are you an avid traveler with a fixed schedule, book A Car with Us for a short period of time i.e 1 to 6 Days to enjoy your safari as you transfer from one safari destination to another.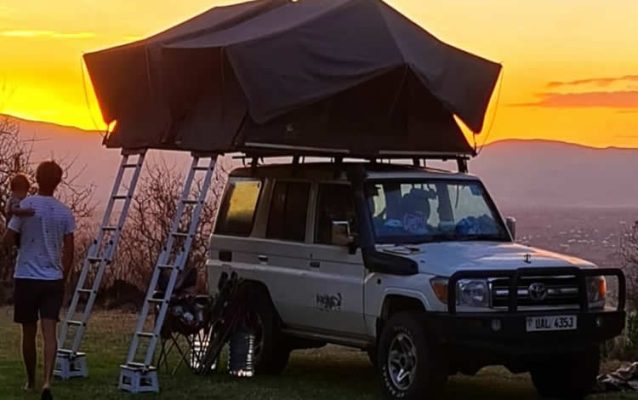 Short Term Car Rental is appropriate for all travelers interested in exploring Tanzania's beautiful National parks with friends and family. Book your Car Rental Now for the best.
Long Term Car Rental in Tanzania
Are you a traveler looking to explore Tanzania for long term i.e 8 to 12 Days, book your Car Now to enjoy the Best Safari Tours with friends and family.
This Car Rental Option in Tanzania is ideal for travelers on holiday vacation Tour, Summer Season as well as those looking to explore Tanzania's Safari Places.
Book your Long Term Car rental in Tanzania to enjoy the Best Safaris in Tanzania.
Top Car Rentals in Tanzania
Extended Safari Land Cruiser
Extended Safari Land Cruiser is a perfect 4×4 Burundi Car Rental to take you to any destination in Burundi.
Why Book your Car Rental with Us in Tanzania
We offer affordable Safaris to all kinds of travelers interested in Safari Adventures in Burundi and neighboring countries.
We are available 24/7 to offer you various services i.e Bookings of the required documents, hotels, as well as offer help in times of emergencies.
We are experts in personal, tailor made travel and we custom design your safari adventure to suit your travel needs to any destination you prefer.
We organize and offer you the Best Safari Tours to the Destinations of your choice in Burundi, Uganda, Rwanda, Kenya and Tanzania.